UNIQUELY DESIGNED AND HANDMADE ITEMS FOR YOUR HOME AND OFFICE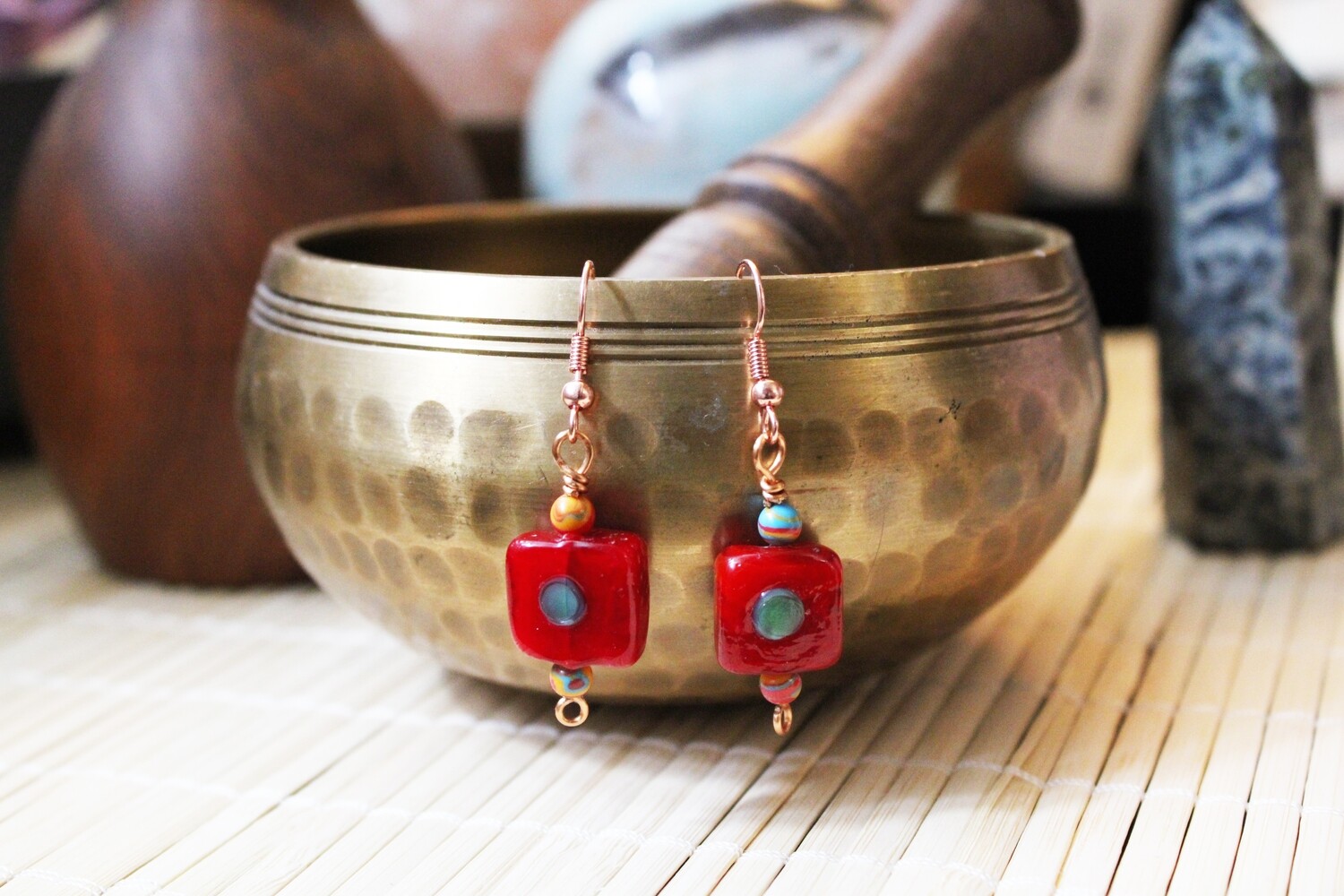 Multicolored Ceramic Earrings
C-RSQPB
Handmade with semi precious stones.
Product Details
Earring Metal:
Hypoallergenic
These fun, artsy earrings feature a red and green ceramic square bead, accented with multi-color painted beads. The perfect addition to the jewelry collection for that special woman. The french hook earring wires are hypoallergenic and safe for sensitive skin.
---
Care:
Always remember to remove your jewelry before taking part in any water activities (such as swimming or showering). Avoid direct contact with perfume, hairspray, lotions, etc., and intense sunlight or humidity. A small anti tarnish square and polishing cloth and a special jewelry bag has been included for your convenience.
---
Shipping:
The packing process takes 2-3 business days after you place your order, and the shipping process is roughly 3-7 business days after you receive the shipping notification and tracking number by email.
Due to postage delays delivery may take slightly longer, please consider this when ordering if your item is needed by a specific date.
Copper, Dangly Drop, Earrings, green, Handmade, multicolored, Red, Square Bead, Women's Jewelry

Save this product for later